An animal shelter or pound is a place where stray, lost, abandoned or surrendered animals, mostly dogs and cats, and sometimes sick or wounded wildlife are kept and rehabilitated. While no-kill shelters exist, it is sometimes policy to euthanize sick animals, and any animal that is not claimed quickly enough by a previous or new owner.
Animal shelters and rescue groups have animals of all kinds available for adoption.
But before you get your heart set on a particular kind of critter, it's helpful to consider all of your options and think about what type of pet will best fit your lifestyle and personality. Click on the links below to learn more about different types of pets that are available for adoption.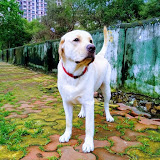 Services : Cage Free Stay,Home made meals,Post operation care,Grooming,Play dates,Pick up and drop,etc. 
Address : Near Infiniti Mall, Opposite CCD,Andheri West, Mumbai, Maharashtra 400102
Ph No. : 089768 18646